platinum engineering where operational technology meets information technology
THE ATISA OVERVIEW
ATISA platform, designed with simplification of the fourth industrial revolution, systems and procedures, with a human centered approach.
All aspects of industry face a daunting quantum shift into the journey of industry 4.0. Extensive research and evaluation by Platinum over several years found a considerable amount of siloed solutions. Backed by facts and figures from global industry forums and research bodies, we decided to talk to the people who wish to adopt these technologies. Ten months of extensive research, engaging with end users, industry thought leaders and solutions providers, gave a clear outline of what was available and what were the issues faced by the industry.
The conclusion of our research gave us a clear sight that end users were being provided with solutions which did not fit to their operational technologies and bridge the gap through multiple complex informational technologies. The outcome of which was usually that unhelpful and frustrating solutions were provided. This leaves a nasty taste in the mouths of the clients who have fought for the Capital expenditure and procurement of these softwares.
The realization that all industries face similar challenges and only the small technicalities make a difference from company to company.
Robust software solutions deployed at the edge of theOT/IT position would be the only successful approachas all companies require legacy approach, for the support of existing assets. This is where ATISA is a'catch all' expandable solution working all technologiesand achieving deep dive integration with both legacyand new assets from sensor level all the way throughto high-end information technology solutions. ATISA's agnostic approach defines that manufacturer, software and asset age are immaterial to the deployment. Considering the market position of some business areas, we've created a commercial model which moves away from the traditional capital expenditure to a staged roll-out operational expenditure offer. At the operational technology level, there are no parallels drawn against ATISA, the true end-to-end solution backed by Platinum's extensive industry experience brings complete integration and hardware selection that ensures integrity, safety and quality from the outset.
ATISA FOR ANOMALY DETECTION
Monitoring assets for changes in the norm.
Using data driven analytics from the operational technologies has been a driving force in the creation of the ATISA platform. Sensors and transducers are relatively cheap in today's market with better and more efficient installation methods resulting in a much lower cost, to get them in to the business end of systems. Using the extensive engineering advisory knowledge within Platinum Engineering, we highlight and specify sensor technologies to fit the application and create algorithms within ATISA to look for changes, based on external factors. We create rules based around monitored conditions and use an internationally recognised coding system to report anomalies. Coded into ATISA we have assisted machine learning to identify potential failure modes and provide a prescriptive solution, by either; adjusting the machine parameters to prolong the life or checking the clients' resource planning and stores system, using automated workflows to get the required parts to the place they are needed, with minimal human intervention. ATISA removes the need for unnecessary intervention of assets by minimizing the need for routing checks and in turn eliminating the "no issues observed" planned maintenance tasks.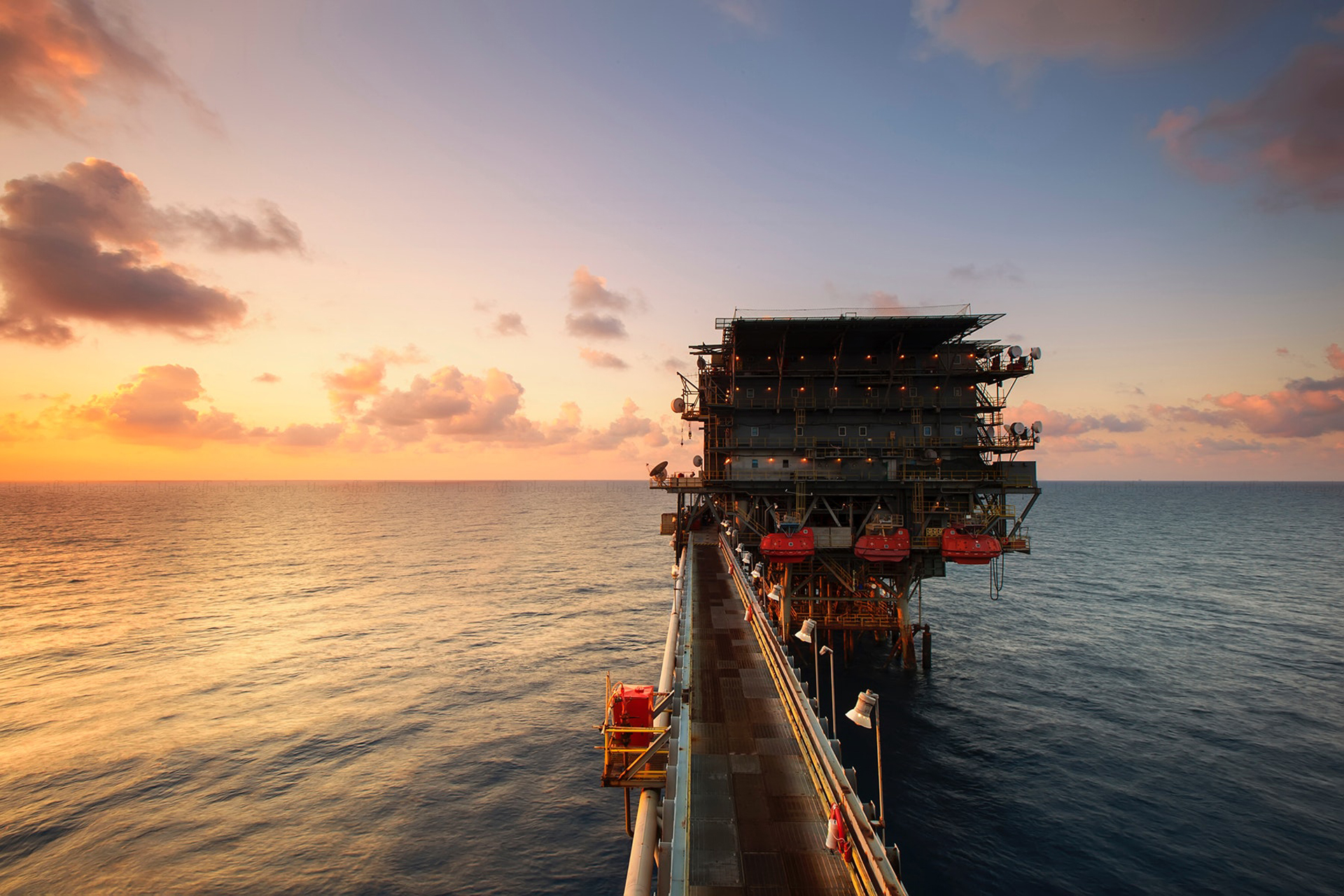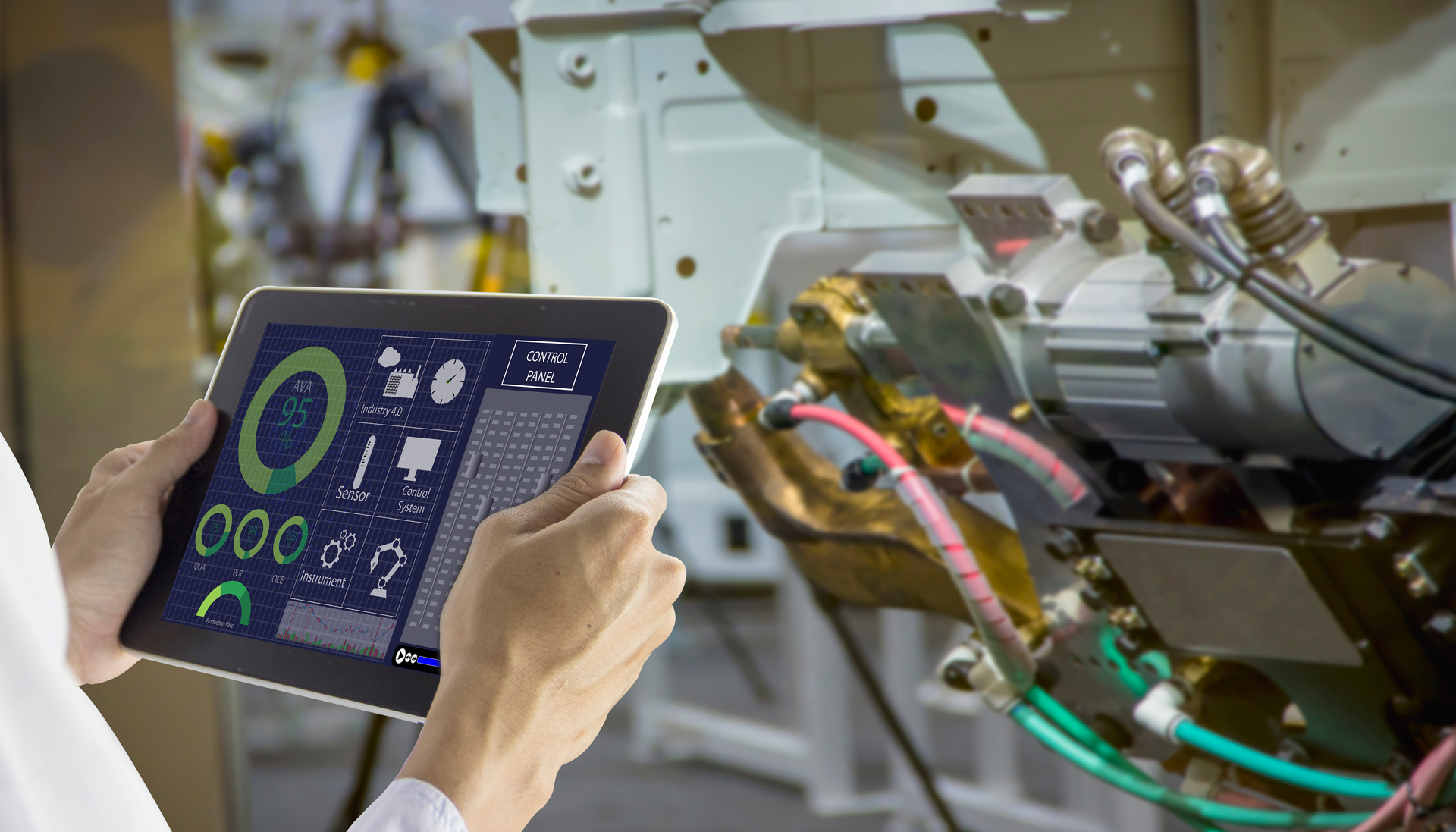 ATISA FOR AUGMENTED REALITY
ATISA brings augmented reality to industry in a way that has never been witnessed before. Workforce empowerment is the key to a fruitful journey into the digital transformation. The domain expertize which was once prevalent in most industries is being lost to 'the great crew change' of the baby boomer generation leaving to fulfil their hard-earned retirement dreams. The void left behind is a big one, the need to harness the experience of the old guard is immediate. By using the skills and experience, ATISA creates an immersive AR environment which shows real time data, LOTO procedures, RAMS, JSAs, maintenance procedures, documentation and a host of other important items in the hand of the person who needs it, when they need it and exactly where they need it.
The procedural power steers the personnel by recognizing features of the task being carried out and will only allow the next step to be shown when the previous step has been validated as complete. Competency is never an issue as ATISA will only issue the task to personnel previously vetted and deemed competent to do so. All of the rich data gathered during procedures and faults can be added within the augmented environment by the person working there. ATISA then builds a beautiful report of all of the tasks carried out and denotes whether further work is needed or something else is required. The reporting tool can not only streamline the working processes but can evaluate staff against predetermined benchmarks to highlight training or behavioural effectiveness.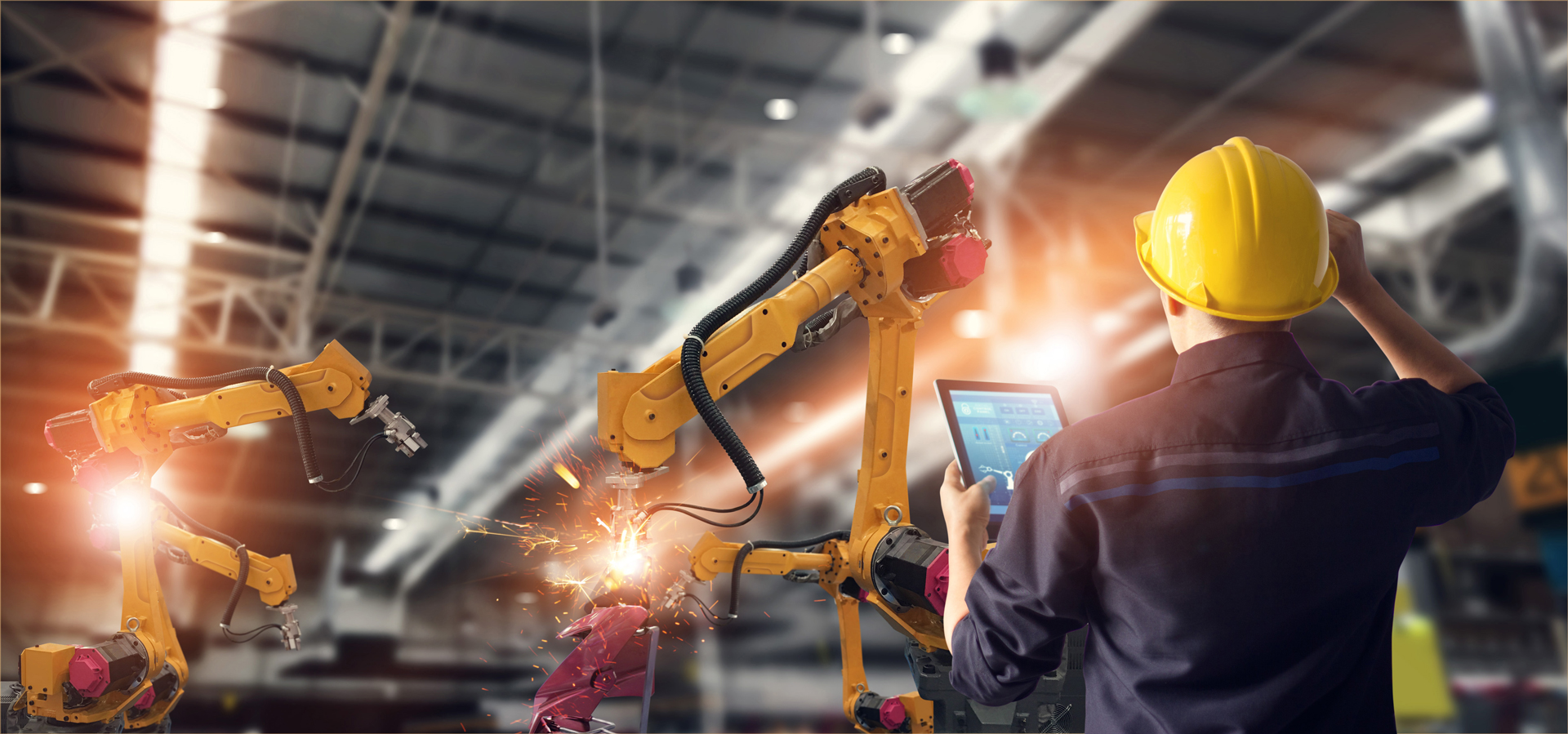 ATISA FOR DATA
Data Evaluation leads to increased efficiency.
Big data has been a buzzword over the last 5 years, but what does it mean in industry terms? Filling spreadsheets with hordes of data being churned out from digital assets and then considering what to do with it? ATISA has another way. We process the data at the edge of the operational technology, make it valuable and concise and shift it from there into the cloud space, server or a simple notification email, to key personnel. Gone are the days of worrying over high bandwidth data, the capabilities of organising data at the edge are one of the biggest step changes in industry 4.0. Clients who are struggling for connectivity to remote assets can now use ATISA to run their algorithms at the edge, and extract data at convenient times when bandwidth is available, and traffic is low to send data for other needs of the business. This way the important 'real time data' can be constantly updated for remote viewing.
ATISA FOR MAINTENANCE
Reactive, planned, predictive or perhaps prescriptive…
ATISA can take care of them all, reducing reactive maintenance and by using data creating a more effective capture of failure earlier, allowing interaction with other software to ready spares. When failure does strike, clients have the peace of mind in knowing ATISA has all of the documentation pushed to the device of the technical staff working on the remedy, such as electrical schematics, part numbers, historical data, spares locations, replacement methods, test methods and many more. Planned maintenance is made more efficient by allowing time to carry out job safety analysis, risk assessments, method statements and lockout-tagout, in the safest and most efficient manner. Part location and correct spares identification saves countless hours in time wasted uncertainty. Predictive maintenance using data captured from machinery and systems running can yield powerful results and capture almost all failure modes to allow ATISA to learn and create better algorithms for the next cycle of components. Prescriptive maintenance unleashes the full capabilities of ATISA as a complete end-to-end solution. Equipment life can be prolonged by altering operational parameters while spare parts are being delivered to site, all without site intervention until the swap is needed. The ATISA agnostic interface with enterprise resource planning system can schedule staff, arrange permits, and have parts delivered for a specific time depending on machine conditions.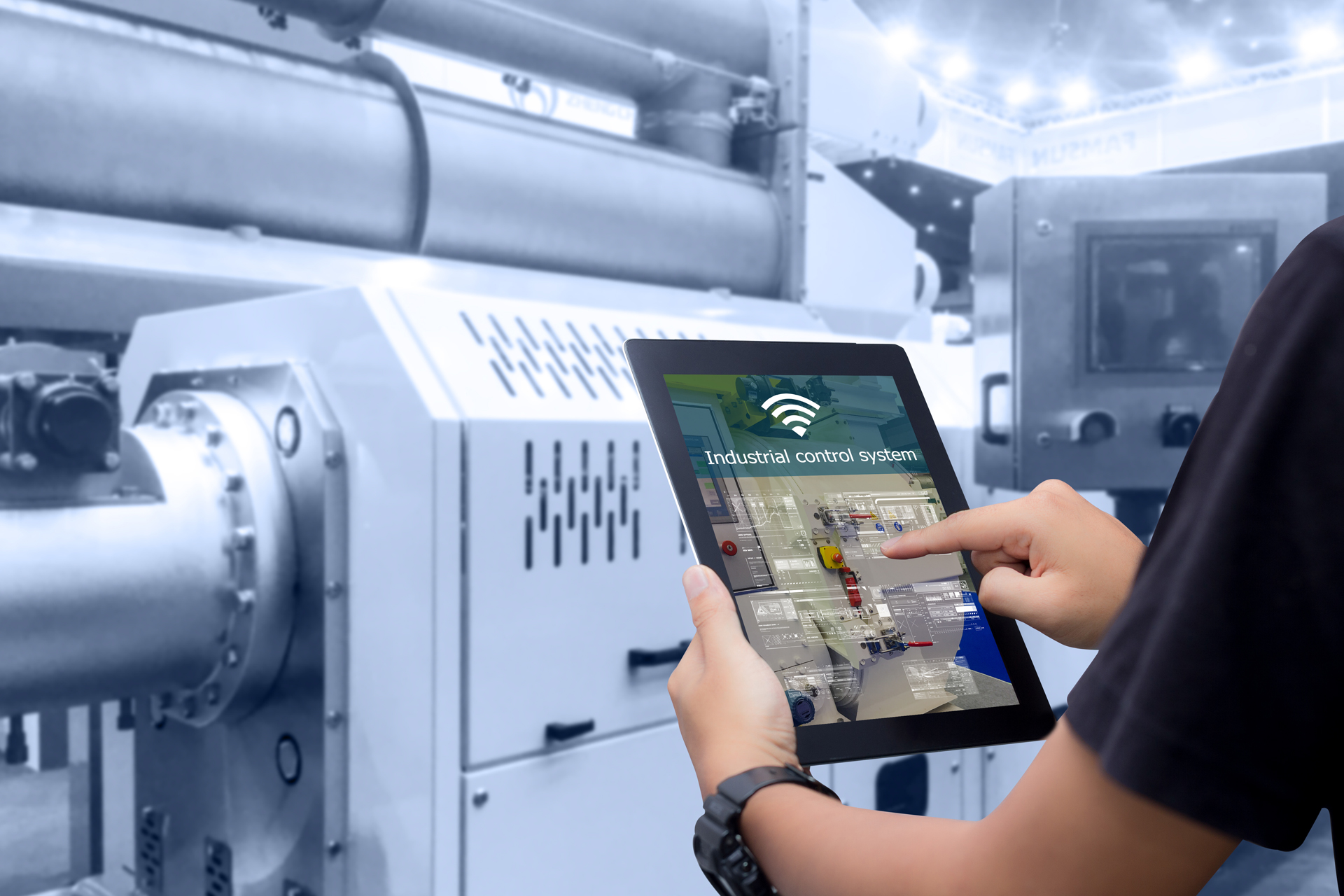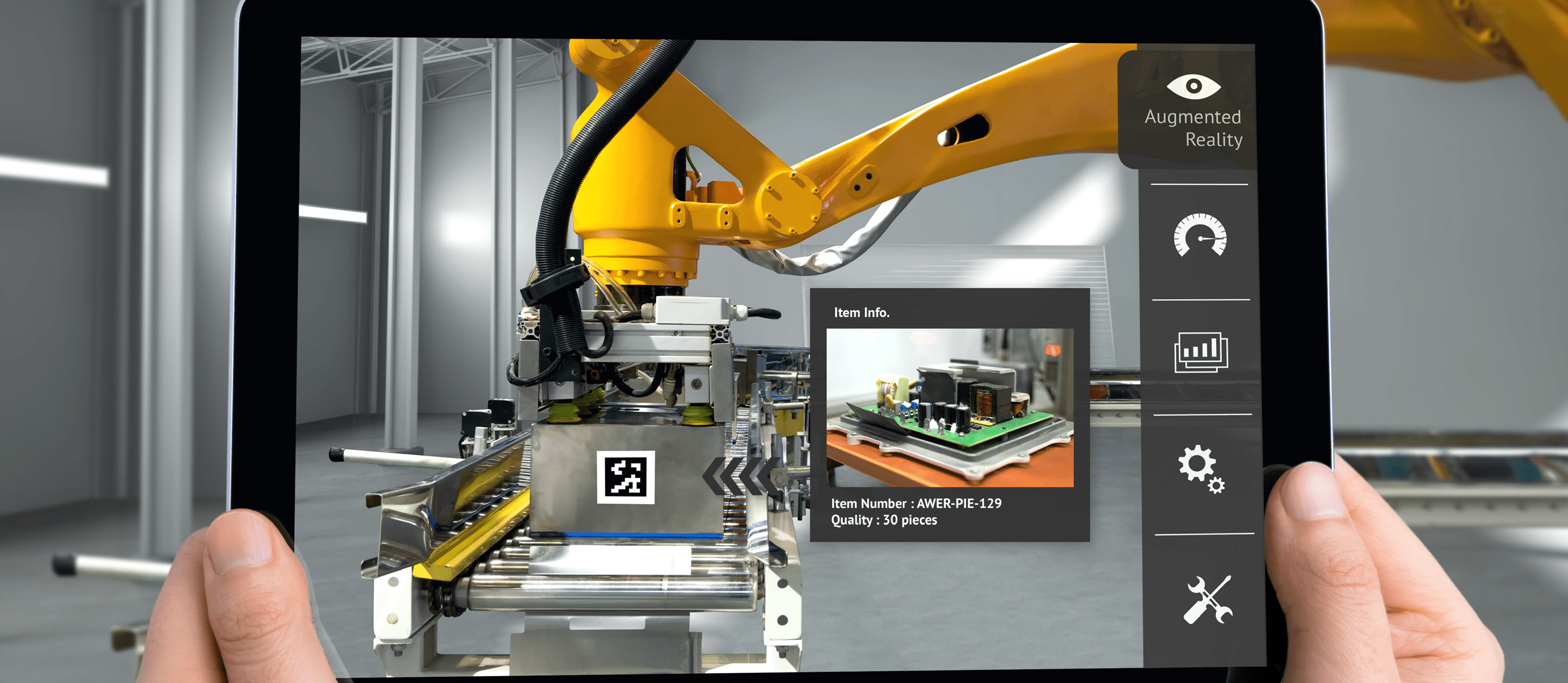 ATISA FOR QUALITY
Quality to power the profit engine.
Stringent quality requirements are paramount in the industry. A considerable amount of systems are regulated by third parties and audited yearly as such. Using the reporting and data collection tools within ATISA can remove a considerable amount of the heavy lifting required in the fulfilment of these requirements. IIOT connected sensors can gather data which would not usually be captured. ATISA can leverage its connectivity capabilities and link in to the lab equipment used to carry out the testing of the necessary items. Automated workflow and reporting will take over and suddenly every task becomes monitored and validated with all of the key reporting data contained within. The quality system is now self monitored and drift can be detected within ATISA for remedial actions to take place. Traditional siloed systems can currently only achieve a percentage of this as the required connectivity and cross platform bridging cannot be carried out.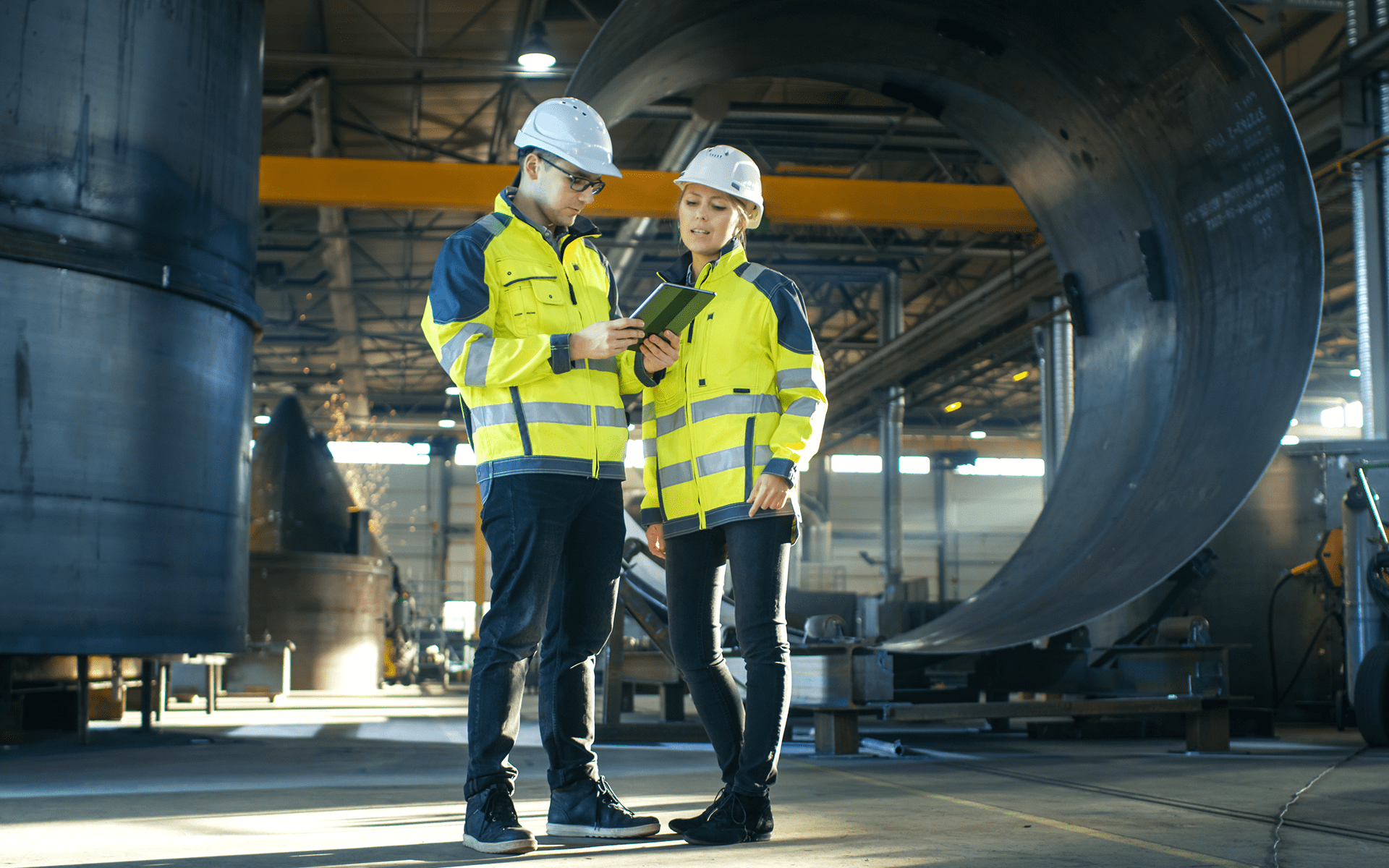 ATISA FOR SAFETY
Whether it be process or functional safety,
ATISA can be configured to bring both parts into the system. From insuring personal competence to tracking personnel through facilities using specialist equipment, ATISA can cope. The operational technology capabilities of ATISA can use leading safety hardware with biometrics, RFID or near field technologies to inhibit access to personnel without authority to even open a valve on a piece of equipment they are not trained in. All tasks need to be planned for safe operation, and as such ATISA uses the legacy instructions from previous tasks to create automated workflows for permit to work systems, risk assessment, method statement, lockout-tagout and leveraging AR capability. ATISA pushes the work to the competent persons and can show, live and stored energies within the equipment by both real-time data and a visual differentiator located at the precise locations of the energy, be it pipework, cable or an actuator. Safe and supervised operations when linked with automated workflows which cannot be defeated. A sensor detecting pressure will not allow a permit to be created or voltage within a system to inhibit a mechanical task for non-electrical personnel. Human-centred safety systems are the goal of all companies, the simplification of the safety system ensures that it will be an easier task than traditional methods and ensure your risk mitigation is fully functional.
ATISA FOR TECHNICAL COMPLIANCE
Quality is the base on which reputations are built. The notoriously laborious process of verification and validations followed with an obligatory paper trail is the norm. ATISA, using data from test equipment, can automate the population of key documents where a paper trail is still required, however it builds the picture of a quality system based on data. In order to change mindsets of clients and regulatory bodies, ATISA builds a parallel using key data elements, blockchain for management of change, machine vision for online inspection, FMEA tools for decision making in risk-based inspections, through to wireless sensing for Condition-based inspection. Having looked at the minefield of compliance from product safety across
the spectrum to Aerospace level quality assurance, a solution has been found for simplification. We took a deep dive into quality standards and found similar formatting and how we could utilize both real time inspection data and reference against laboratory or manual inspections to generate records by automation. Data is driving costs down and speeding up the finding of new areas of efficiency. ATISA leverages data from external sources to look for obsolescence, product recalls and alternative products making sure that you always have the most up to date information to work with. From tidal analysis for subsea assets to aviation maintenance scheduling, ATISA can take care of it.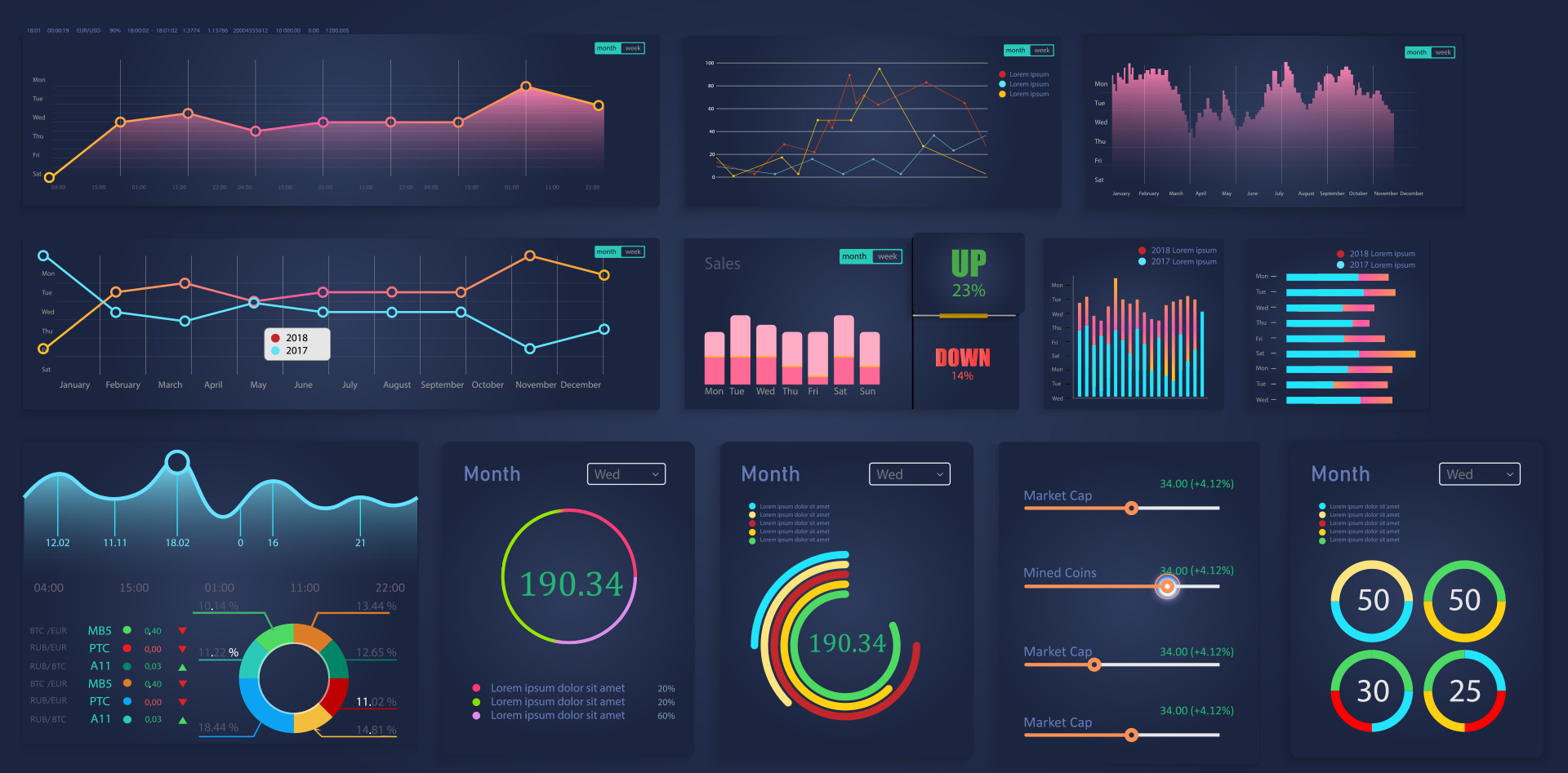 ATISA FOR WORKFLOW
Workflow is an often overlooked topic. However, Platinum considers it one of the most important and valuable parts to any operation. With ATISA we execute your needs to deliver the automated flow of instructional steps. Our core belief and approach to all of our projects is to provide our clients with a repeatable, reliable and accurate process. The creation of automated workflows guides staff carrying out both critical and complex tasks in the same prescribed way every time by automated, recorded, reported and executed workflows. Alongside our mixed reality offer, we develop procedural feature recognition augmented reality which can establish if a step has correctly been carried out and not proceed to the next step if it is not ready. Workflows for a remarkable amount of complex tasks can be easily created. ATISA will bring in the data from all relevant sources to enable the population of beautiful documents and reports, whilst ensuring the task is carried out in the best and most efficient way every time. Dashboards feed back data to supervisors and managers enabling faster decision making by showing who is carrying out what task and how far they are through the process in real time.
ARE YOU READY FOR ATISA?
Platinum Engineering are here to support.
Every company embarking on the journey into true digitalization needs to start somewhere. You are not alone, the global shift to a digital eco-structure for your business, can be a minefield of sifting through software and hardware solutions that match your current systems and legacy technologies. We have the answer. With our Digital Guidance solution, using our vast engineering experience, Platinum can set up a road map to ensure the best possible transition. Our engineering teams immerse themselves within the clients operations to identify early wins and demonstrate where short, mid and long term goals can be achieved. A detailed feasibility study will consider the highest yield for your expenditure, giving certainty to investment. With a budget friendly outlook, we have devised a roll out procedure which enables the client to be in full control, allowing them to pause the transition at a point, to carry on at a later stage. We study and research emerging technologies, so that you have peace of mind, in knowing you are always ready for what the future of technology holds.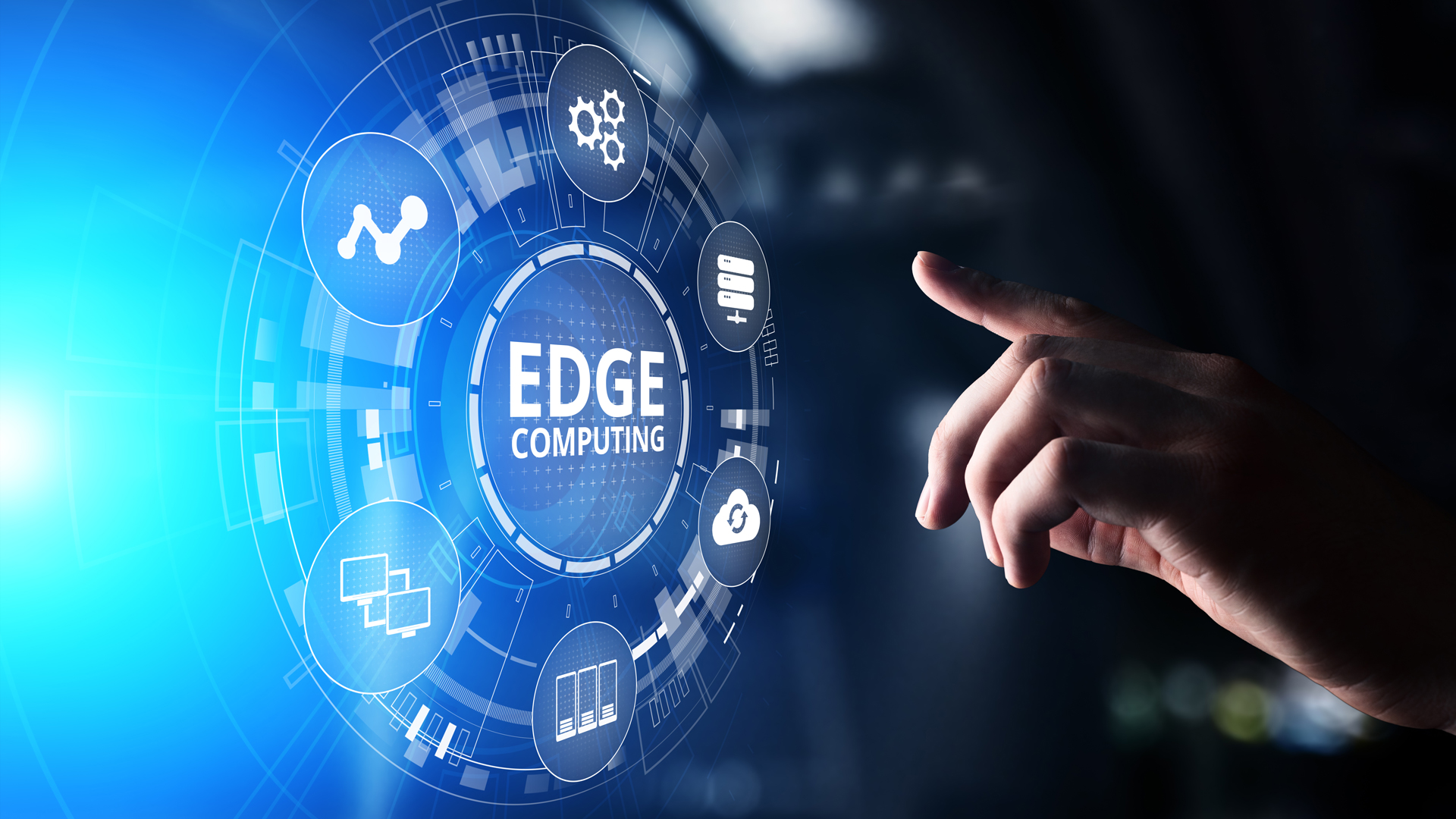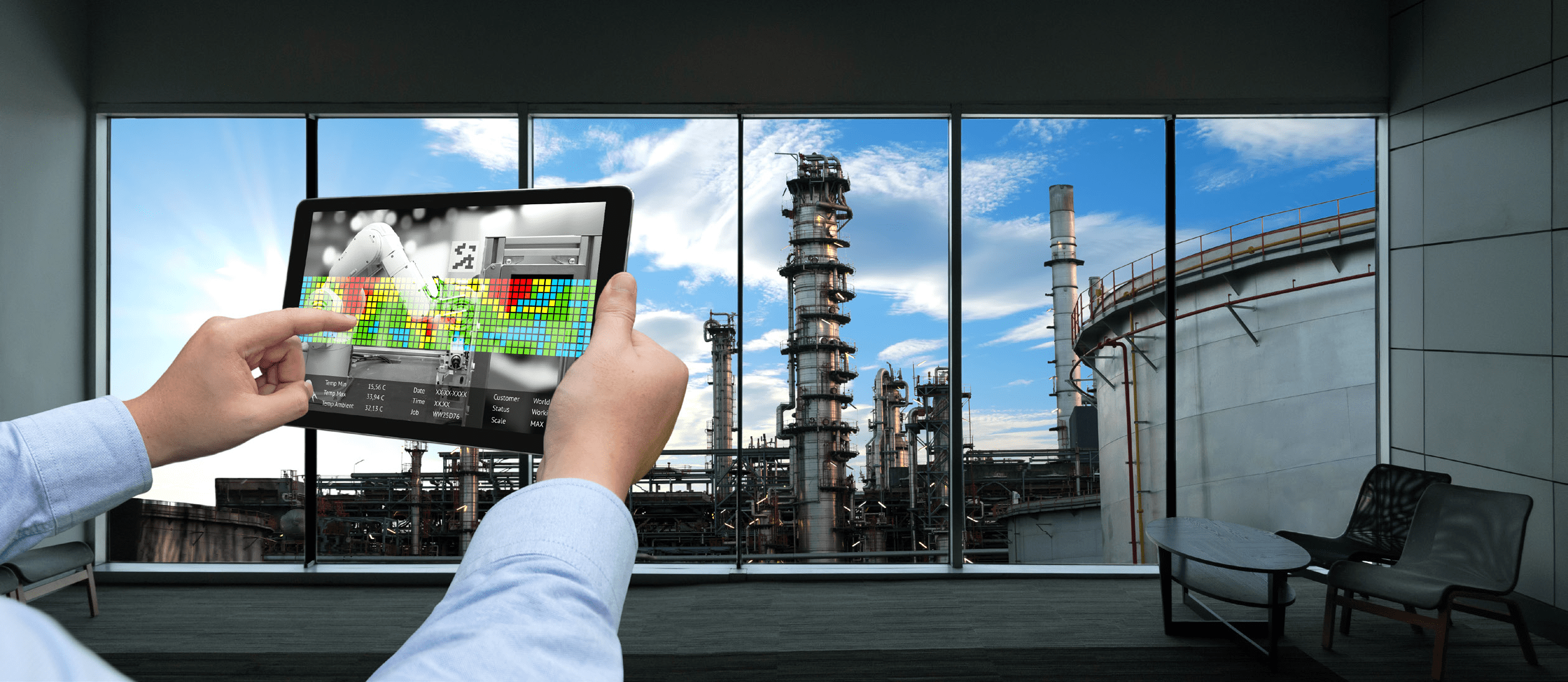 FIND OUT MORE